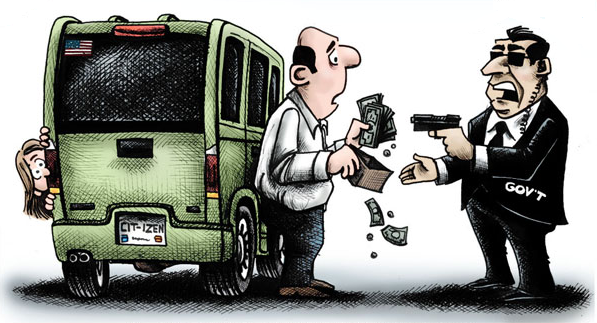 By Don Todd at NetRight Daily and Americans for Limited Government
We hear much discussion about the polarization of America and what has caused it.  Some say talk radio has brought it on others say class envy, bigotry and racism is the cause.
One item that is seldom discussed is government intrusion into every nook and cranny of a person's life and the sense of powerlessness most people feel to do anything about it.  This encroachment on personal liberty progresses without pause under both Republican and Democrat Congresses and Presidents.
Whether you want to install new bathroom fixtures, buy a light bulb, buy a new dish washer, buy a school lunch for your child or buy a new car the long arm of the federal bureaucracy limits your freedom to obtain what you want and replaces that freedom with government mandates.
Related Posts via Categories