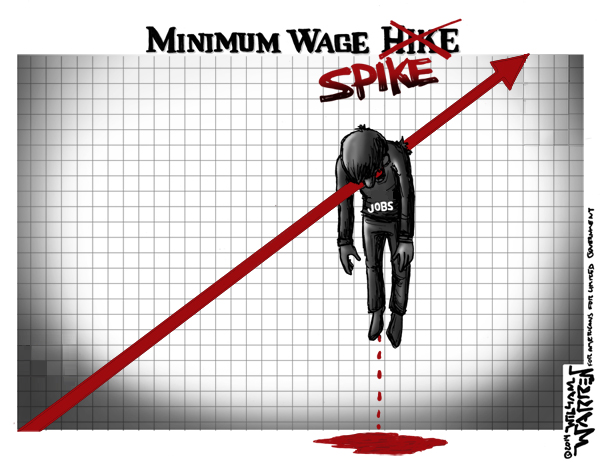 By Printus LeBlanc at NetRight Daily and Americans for Limited Government
On June 2, 2014 Seattle's city council approved a raise in the minimum wage to a highest in the nation $15 an hour. Not one member of the council voted against it. Like most liberal progressives, the Seattle city council believed they could regulate prosperity. The law did not have the intended consequences.
The National Bureau of Economic Research (NBER), a private, non-profit, non-partisan organization conducting economic research, published a paper, on June 26, about the impact of the increase in the minimum wage on Seattle. The working paper is called "Minimum Wage Increases, Wages, and Low-Wage Employment: Evidence from Seattle.", and was put together by a team from the Daniel J. Evans School of Public Policy and Governance of the University of Washington.
Related Posts via Categories