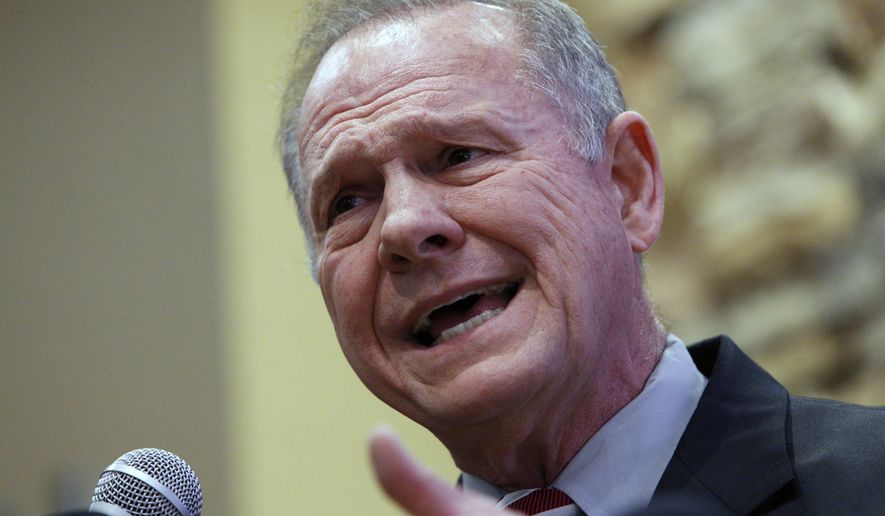 Republicans in Washington went to war Monday with Roy Moore, their party's Senate nominee in Alabama, in the latest instance of going to the verge of blowing a winnable Senate seat.
Senate Majority Leader Mitch McConnell, Kentucky Republican, said he believes the women who have made accusations of inappropriate sexual advances against Mr. Moore, a former state chief justice and the Republican nominee facing a Dec. 12 special election. Mr. McConnell said Mr. Moore needs to quit his race against Democrat Doug Jones.
The Republicans' Senate campaign chief, Sen. Cory Gardner of Colorado, went further, saying if Mr. Moore wins his election, the chamber should move to expel him.
Editors Note:
Why was it that Senator John McCain was not expel-ed for the same charges?
It appears some Senators have special rights not equal rights.
President William Clinton accused of sexual assaults but not removed from office, but lost his law license.
Then we also have Jack,  Bobby  and Edward Kennedy with there sexual adventures.
Senator Kennedy being drunk, killed a young girl. But Government excuses some while others face the heat.
Related Posts via Categories