By Joan Swirsky at Renew America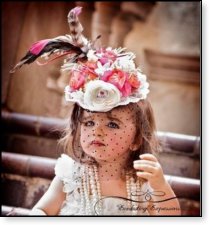 I have a vivid memory of putting on my mother's high heels and covering my head with the veiled hat she wore on special occasions. All decked out, I made my way up the Boulevard in New Haven to our neighbor's home about four houses away.
And on that sojourn, I have an equally vivid memory of a man sitting on his porch and stopping me in my tracks with his comments. "Well well well, Missy, don't we look pretty! And where would you be going today looking so beautiful?"
It was a single moment in time, but in that instant, I knew that it felt very good to be noticed and called attractive.
Where was leftist lawyer Gloria Allred all those years ago to represent me and accuse Mr. Porch Guy of sexual suggestiveness, intimidation, even harassment?
She was nowhere because even as a little girl I knew the following:
Related Posts via Categories