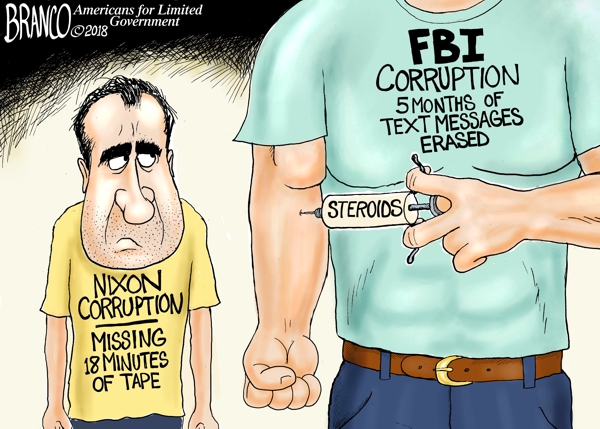 By Printus LeBlanc at NetRight Daily and Americans for Limited Government
A new report from Rasmussen should scare the FBI. According to the report, 34 percent of likely voters including a majority of Republicans now believe the FBI meddled in the 2016 election.
Several months ago, the FBI would not even be considered as an answer for a poll question, but recent revelations from several congressional investigations and an ongoing Office of Inspector General inquiry have revealed unsettling facts about the FBI. If the public doesn't trust the FBI can it survive, and what can be done to restore the trust?
The problems for the FBI started in the middle of the 2016 election. Democrat Presidential candidate and former Secretary of State Hillary Clinton was under investigation for violations of the law concerning her handling of classified material. In an investigation into the Benghazi terrorist attack, it was found that Clinton was not using a State Department email, but a private email system set up outside official government channels.
This was extremely disconcerting because as Secretary of State Hillary Clinton had access to the highest levels of intelligence. If Clinton sent classified material over a non-classified system, it would be a severe violation of the law.
Related Posts via Categories