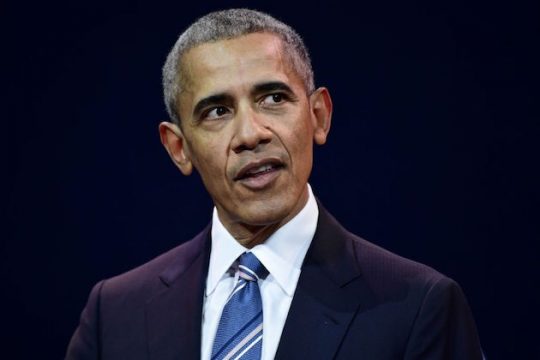 BY: Elizabeth Harrington/The Washington Free Beacon
These days Barack Obama is apparently delivering speeches at "major sports analytics" conferences. But he never misses an opportunity to display his hubris.
"We didn't have a scandal that embarrassed us," Obama said of his eight years in office. "I know that seems like a low bar. Generally speaking, you didn't hear about a lot of drama inside our White House."
Certainly Obama wasn't embarrassed that his IRS targeted his political opponents. Or that his Justice Department lost track of guns it was running in Mexico, which were used to kill a U.S. Border Patrol agent.
Related Posts via Categories