By Desmond McGrath at Renew America

Re:Parkland students guest edit Guardian US: Our manifesto to fix America's gun laws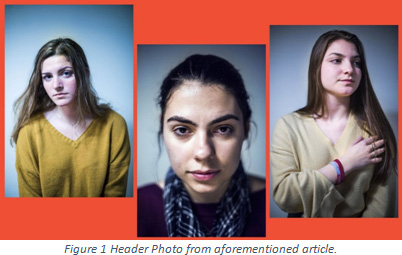 Foreword: attempting brevity, I have not dated or acknowledged the Hyperlinks, but have chosen each one with great care and they should be read or watched to understand the context.
Dear Eagle Eye staff;
I am deeply saddened and outraged by what happened in your school, something that will stay with you for the rest of your lives, lives that the fallen will never know. Your outrage is sincere, and your youth and innocence as it existed before February 14th 2018 is lost forever in a haze of gun smoke, the smell thereof that will haunt you forever. I shall attempt to suggest that there is a different kind of smoke and mirrors that was at play before the incident that would appear to spontaneously combust with calculating organization since the tragic event.
Guest Editing?
Are you actually espousing your own opinions in this piece or were you merely asked to edit and add punctuation marks to someone else's talking points? This brings me to bring up my observation about the fact that there are 10 female photos displayed, 7 identified and credited to Ali Smith with three banner photos above, uncredited and unidentified. Accidental oversight, Ali Smith's personal preferences or despite male students being amongst the killed, wounded and on your own editorial staff; calculated so that any principled arguments by a male such as Kyle Kashuv or myself against your manifesto could be summarily dismissed as a misogynistic attack to trivialize any points we might make without debating the merits or facts?
Your Manifesto Points:
Below are your manifesto points and I will make specific comments. Before I do so lets just reflect historically and suggest that had a similar manifesto been imposed by the minions of King George III before 1776; What if America Never Existed? would be a sad reality. Belief on Liberty diagnosed as a mental illness, Doctors paid informants of the Crown, "Sons of Liberty" prohibited from owning arms, no one armed under the age of 21 (Washington's army having an average age of 20 to 25) and citizenry prohibited from owning a "Brown Bess" or bayonets, (the 'assault' weapons of the day). Every gun owner registered and listed in King George III's version of the "Domesday Book," individual citizens disarmed quietly.
It was King George III's attempts to disarm the colonists that was the final catalyst that really lead to the Declaration of Independence, the Constitution and Bill of Rights; You should not so fecklessly toss the oldest written constitution still being enforced in the world into the dustbin of history so that an all-powerful central government can run amuck without fear of reprisal from "We the People." The very freedoms you take for granted can so easily usurped by those who believe "The purpose of government is to rein in the rights of the people." The true purpose of the right to bear arms is to act as a check and balance to those who believe "If the personal freedoms guaranteed by the Constitution inhibit the government's ability to govern the people, we should look to limit those guarantees." (both statements by William Jefferson Clinton). One does not bear arms against a deer or a rabbit but to support and defend the Constitution of the United States against all enemies, foreign and domestic.
LVC Editor's Note:  This is one of the best articles on this issue of recent publication (in our opinion)
Related Posts via Categories