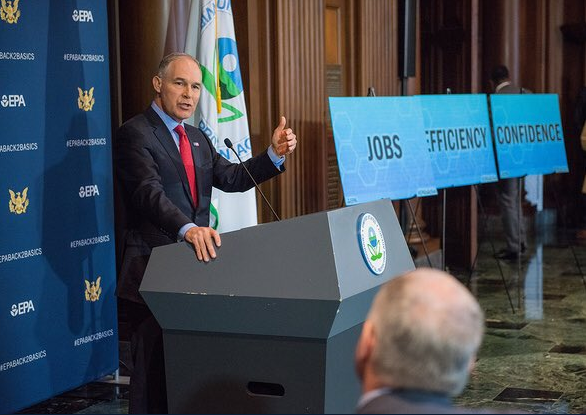 By Printus LeBlanc at the Daily Torch/ Americans for Limited Government
On April 2, 2018, Environmental Protection Agency (EPA) Administrator Scott Pruitt EPA's Administrator, Scott Pruitt, announced the completion of the Midterm Evaluation (MTE) process for greenhouse gas emission standards. Pruitt concluded the current standards for vehicles in 2022-2025 were unrealistic and needed to be revised. Of course, environmental radicals went crazy, refusing to care how many people might be hurt by government regulations. Thankfully President Trump and Administrator Pruitt are not scared of the big green radicals and have set a course of prosperity for the American people.
The Obama administration didn't even try to hide its hatred for the fossil fuel industry. The industry was attacked from every angle. It restricted oil drilling, imposed excess regulations on transportation of oil and gas, and raised Corporate Average Fuel Economy (CAFE) standards for the future to unrealistic levels. The increased CAFE standards were a direct attempt to social engineer the population. The administration didn't like the fossil fuel industry, so it imposed regulations it believed would lead to the death of the light truck and SUV.
Related Posts via Categories