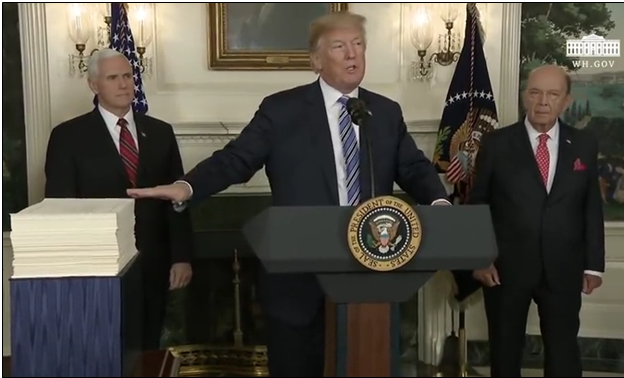 By Printus LeBlanc at the Daily Torch
May 8 was a very busy day at the White House. While everyone was paying attention to the announcement about the Iran deal, the administration also announced a $15.4 billion rescission package. Republican leadership has hinted they will take a look at the package, but if they want to remain in the majority, they should do more than look at it, they should pass it.
Title X of the Congressional Budget Act of 1974 is known as the Impoundment Control Act. The act divides impoundments into two categories and establishes distinct procedures for each. A deferral delays the use of funds; a rescission is a presidential request that Congress rescind or cancel an appropriation or another form of budget authority.
Rescissions are important because they only require a simple majority vote to pass in both in the House and the Senate. This solves the biggest problem in the Senate, the 60-vote rule. The rule that allows the Senate minority to block any bill, including funding bills, from advancing without getting 60 votes. A rescission only requires 51 votes to pass out of the Senate.
Related Posts via Categories