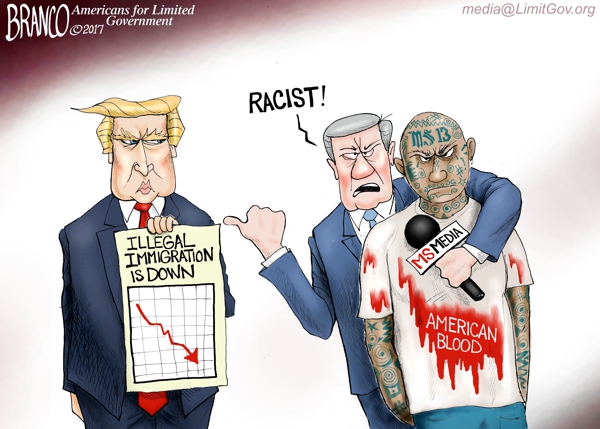 By Natalia Castro at the Daily Torch
Since the 2016 election, President Donald Trump has waged war on gangs within the U.S., most notably, the violent MS-13. For nearly 40 years, MS-13 has grown across the United States and Central American to become one of the deadliest gangs in the world. To understand the best method of combatting their continued rise, we must first understand who these people are and how they have grown to take over American cities.
What began in the 1970s as a group of low-level drug users in Los Angeles emerged into a violent and satanic group in the early 1980s. Dara Lind of Vox Media explains, the LAPD's first reference to the group was of the "Mara Salvatrucha Stoners," but as Civil War in El Salvador and conflict with Nicaragua intensified it brought waves of illegal immigrants hardened from escaping violence in their home country.
Related Posts via Categories