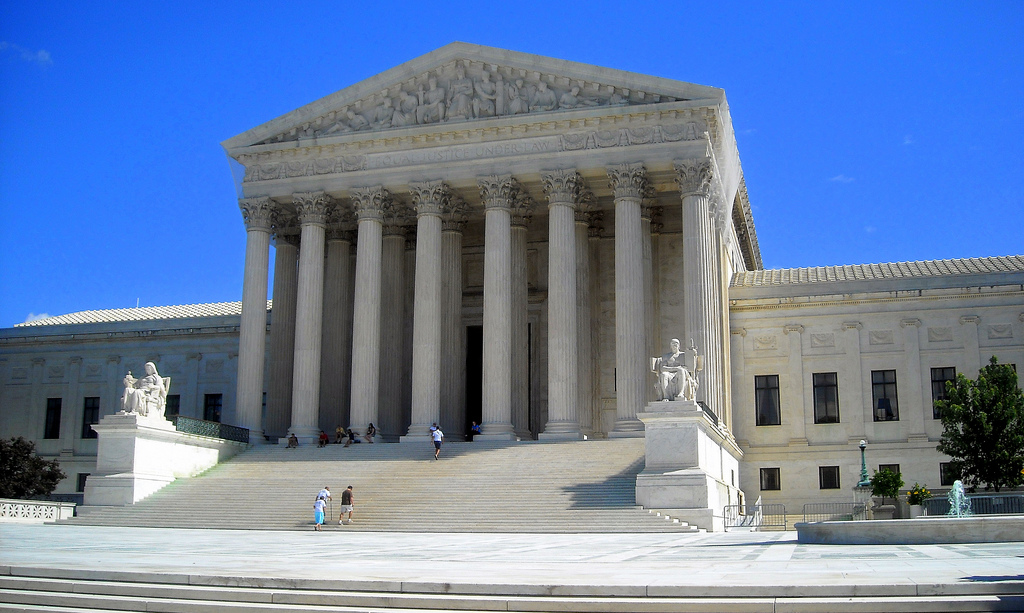 By Printus LeBlanc at the Daily Torch
Following the Janus decision on Wednesday, Justice Anthony Kennedy announced he is retiring from the Supreme Court. Liberal progressives' heads proceeded to explode throughout the U.S. Every TV and radio station had a Democrat Senator or consultant hyperventilating at the thought of President Trump getting to appoint another Justice to the Supreme Court. Maybe if the government wasn't so involved in every person's life, the fate of the Supreme Court wouldn't be such a big deal?
The question to ask is why is the Supreme Court (SCOTUS) so important? The court is one of the three branches of government designed to check the other two institutions, the Presidency and Congress. As the highest court in the land, it is up to SCOTUS to ensure the other two branches of government do not violate the law of the land, the Constitution. Seems simple enough, but the more government interferes in the lives of people, the more there is for the Supreme Court to rule on.
What has happened to the court has put it in direct conflict with its mission. For decades, the court has made policy and wrote laws. Those are two areas the court is specifically not supposed to be involved in. The job of the court is to look at a law Congress passed, or policy being implemented by the Executive Branch and decided if it violates the Constitution in cases where there is merit.
Related Posts via Categories