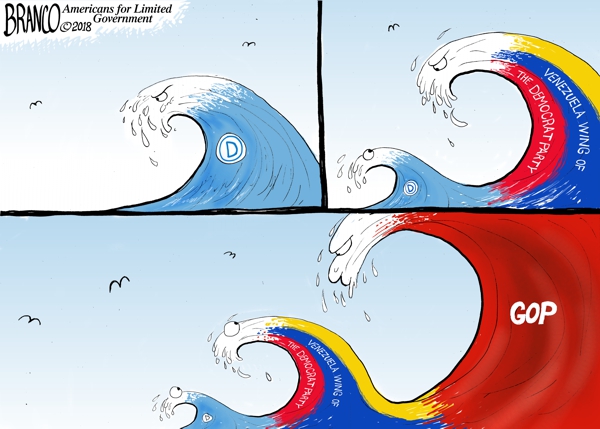 By Robert Romano at the Daily Torch
Could it be Democrats who fail the midterms?
Amid surging economic growth, 4.1 percent inflation-adjusted in the second quarter, and nearly 3.9 million more Americans have found jobs since President Donald Trump took office, House and Senate Democrats could be looking at an uphill battle to take back Congress in November.
Losing yet another special election in Ohio's 12th Congressional District cannot be helping matters, as it appears Trump might have coattails, with his backed candidate, State Sen. Troy Balderson prevailing narrowly against Danny O'Connor.
President Trump claimed credit in a tweet, saying, "When I decided to go to Ohio for Troy Balderson, he was down in early voting 64 to 36. That was not good. After my speech on Saturday night, there was a big turn for the better. Now Troy wins a great victory during a very tough time of the year for voting. He will win BIG in Nov."
Related Posts via Categories