Larry Klayman blasts dirty weapons of sex, race, violence
By Larry Klayman at Renew America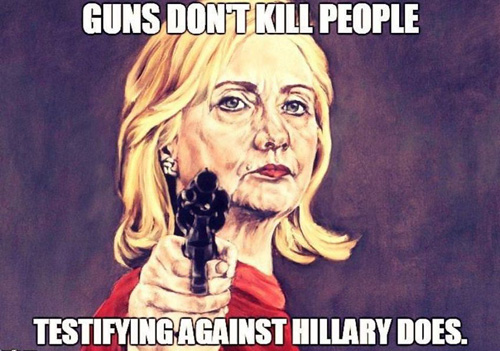 I have said it many times in the last few years: The nation is headed down an ever-increasing slippery slope to the revolution which our great Founding Father and third American president, Thomas Jefferson, predicted would have to be waged every other generation to "clean house" of the inevitable governmental and political corruption that would otherwise destroy the new republic.
Now, in October 2018, Jefferson's predictions are coming home to roost, albeit (and fortunately) later than he had anticipated. The nation is being torn apart by the vicious onslaught of the left, led by radical feminists, black activists and others, where false allegations of sexual abuse and racism are leveled against anyone and anything that stands in their path to a total takeover of our body politic.
Coming off the Justice Brett Kavanaugh debacle, a more-than-disgraceful if not maliciously criminal display of false charges against an innocent man who would soon occupy a seat on the Supreme Court bench – where truth did not matter, only the destruction of this conservative jurist and his family – the left still has not learned its lesson, despite the jurist's eventual confirmation. Notwithstanding threats to impeach Kavanaugh now that he has been sworn in, physical threats of violence also erupted just this week from none other than the feloniously minded Hillary Clinton and former Obama Attorney General Eric Holder, two "comrades" of the now socialist, if not borderline communist, Democrat Party.
Related Posts via Categories