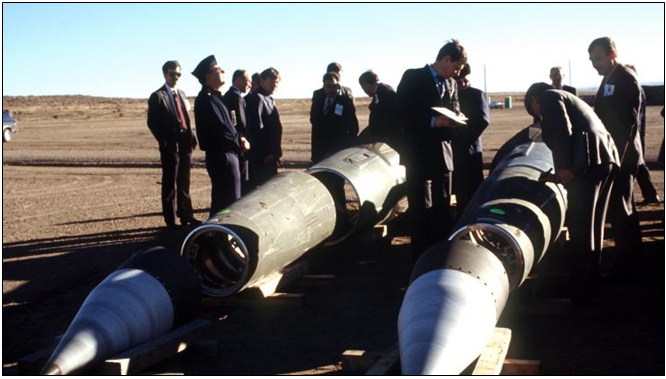 By Robert Romano at the Daily Torch
"We'll have to develop those weapons… We're going to terminate the agreement and we're going to pull out."
That was President Donald Trump on Oct. 21 pledging to remove the U.S. from the 1987 Intermediate Nuclear Forces (INF) Treaty, which banned all nuclear weapons with ranges from 310 and 3,420 miles.
"Russia has not adhered to the agreement. This should have been done years ago," Trump added.
Both the U.S. and Russia have said each side is in violation of the treaty with the development of ground-based missile systems banned by the treaty.
Related Posts via Categories