By Joan Swirsky at Renew America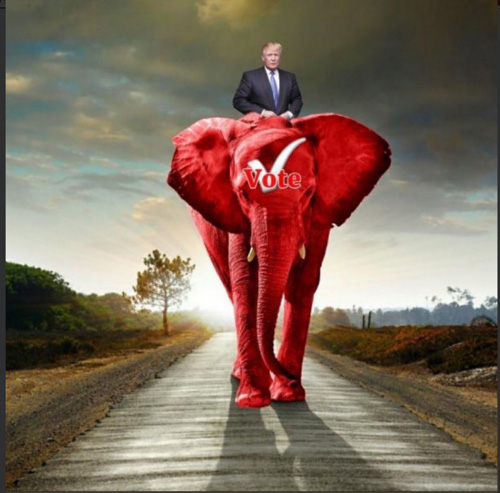 Well, whaddaya know? In the midterm elections of November 6, 2018, the American people rewarded the president – for only the third time in almost a hundred years – with a net gain of three and possibly four Senate seats, lost half the House seats that his predecessor lost, and left the radical left-wing Democrats not rejoicing at their meager gains, but still chomping at the bit to bring down the president who has effectively destroyed everything they believed in, worked for, and thought they achieved over the past 75 years.
The Blue Wave that the leftist media has been predicting for a year now turned out to be a blue puddle, with even their most aggressive spokesperson, former House Minority Leader Nancy Pelosi, making nice and wanting to make deals with the man who sits in the Oval Office.
And Republicans still control the Senate and can still boast that President Trump is solely responsible for:
Two rock-ribbed conservative justices on the Supreme Court (for the next 40 years!),
A booming economy,
Sky-high employment of women, blacks, Hispanics, and young people,
A significantly strengthened military,
Equitable foreign-trade deals,
And the beginning of The Wall, which promises to stop the rising tide of illegal aliens and sanctuary cities and the punishing price they cost hard-working Americans.
PLOTTING ANOTHER COUP
After President Trump's annihilating defeat of Hillary Clinton in the November 2016 election – 306 decisive Electoral votes to Hillary's paltry 232 – Americans witnessed an unprecedented reaction from what used to be called the loyal opposition. It was not the requisite graciousness of the disappointed loser. Nor was it the anticipated anger and frustration of those who knew their political philosophy and programs were about to be overturned.
Related Posts via Categories