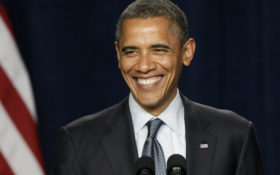 When hundreds of illegal migrants attempted to storm past the U.S. border on Sunday, border patrol agents engaged the mob — and when the crowd began hurling rocks and debris, authorities deployed tear gas.
The mainstream media immediately using the incident to attack President Donald Trump, accusing him of using inhumane tactics on women and children. Democratic lawmakers blasted the president as well, calling the border patrol's actions "shameful" and "disgusting."
So where were these complaints in 2013, when former President Barack Obama's border patrol did the same exact thing?
Related Posts via Categories