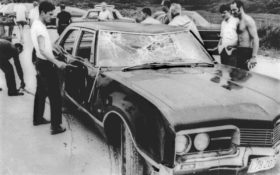 The crash ended a young woman's life — and the mainstream media didn't care.
U.S. Sen. Edward M. Kennedy's Oldsmobile sedan veered off a narrow bridge on Chappaquiddick Island, an extension of the resort island of Martha's Vineyard off the Massachusetts coast, and plunged into a moonlit pond 50 years ago Thursday.
He left his passenger, 28-year-old Mary Jo Kopechne, alone to drown to death. The Massachusetts Democrat, reportedly drunk at the time, waited 10 hours to report the accident to the police.
Related Posts via Categories