By Victor Sharpe at Renew America

"Islamic hatred for Jews and Christians alike dates from Mohammed and is expressed in many passages of the Koran and repeated daily in mosques in every corner of the world."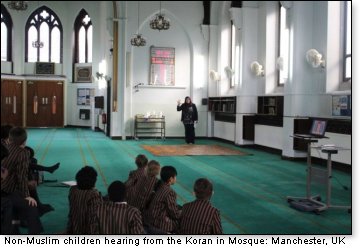 Of the three monotheistic religions, Judaism may be considered the mother faith and the other two, Christianity and Islam, her daughters.
The first daughter, Christianity, under the influence of the early church fathers, rejected the mother and distanced herself from Judaism, even to the extent of changing the Sabbath from the seventh day, Saturday, to Sunday and renaming it the Lord's Day. Seventh-Day Adventists still retain Saturday as the Sabbath.
The youngest daughter, Islam, under Muhammad, turned on both the Jewish and Christian tribes of Arabia, who declined to accept that Muhammad ushered in God's final revelation.
After Rome embraced Christianity under Constantine, the Church fathers increasingly used temporal powers to discriminate against the Jews and proscribe the practice of their faith. For Jews this tragically led to the horrors of the Crusades, the Catholic inquisition, forced conversions, pogroms, and ultimately, the Holocaust.
Related Posts via Categories